TAX SEASON IS (STILL) HERE!
Save stress and money by organizing your income and expenses NOW!
The IRS gave you an extra 90 days to file your tax return – and you STILL haven't even started gathering your paperwork!
Does this sound like you?
Don't stress, get organized.
Start gathering your information now!
EVERY DAY YOU DELAY ORGANIZING YOUR EXPENSES YOU RISK LOSING THEM
FOREVER

.
That's why I decided to create my tax workbook for small businesses.
This workbook was designed to help you organize your income and expenses so that you can have everything all ready to go when you sit down with your tax professional (or at your computer) to complete your tax return.
INCLUDED IN THE WORKBOOK:
CLICK THE BUTTON TO GRAB YOUR WORKBOOK NOW!
DON'T WAIT ANOTHER MINUTE!
CLICK THE BUTTON TO GRAB YOUR WORKBOOK NOW!
The 30+ page workbook guides you through calculating your total business income & expenses as well as calculating key numbers such as cost of goods sold and what percentage of your vehicle and home is business use.
Don't leave money on the table!  This list of commonly overlooked tax deductions for small businesses helps make sure you're deducting everything you're entitled to.
It's yours
FREE
when you purchase the Tax Workbook!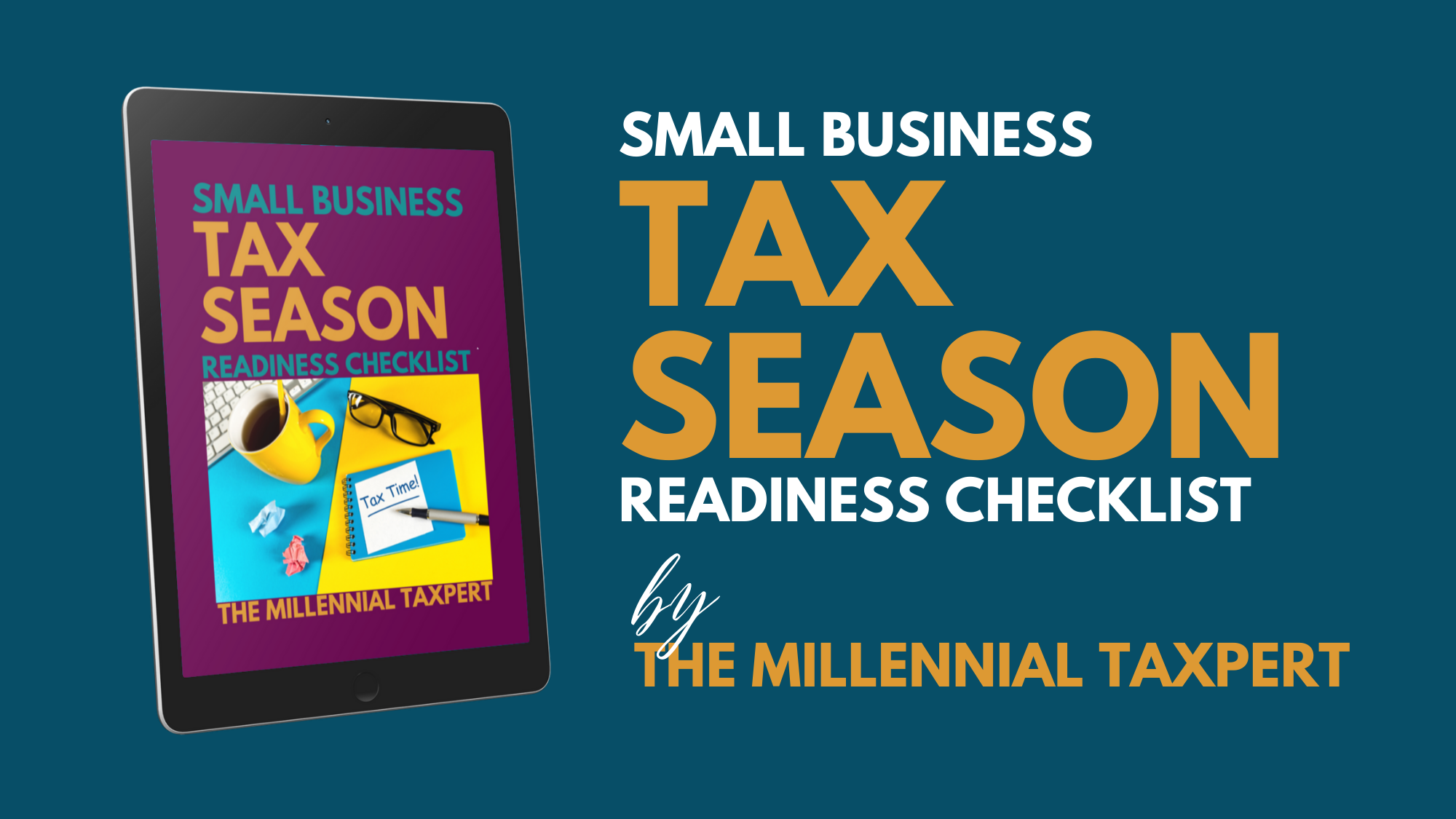 Make sure you're prepared for tax time with this FREE tax season readiness checklist! Learn what documents you need to bring with you to your tax appointment, or have available when you sit down to complete your tax return!
CLICK THE BUTTON TO GRAB YOUR WORKBOOK NOW!